Company Profile
G.G.Tronics India Pvt. Ltd., , is situated in Silicon Valley of India, Bengaluru and involved in Design, Manufacturing, Supply and Installation of Electronic Safety Embedded Systems for Railway Transport sector. Products line includes Single & Multi Section Digital Axle Counter SSDAC / MSDAC for track section, Train Collision Avoidance System(KAVACH) and many more. Our processes meets the norms of CMMI Level-3 and ISO 9001 standards. Our operations are currently spread over an area of 75000 sqft with a state-of-the-art manufacturing set-up which includes electronic manufacturing setup with leaded and fully automated surface mount technology production line, assembly of components, automatic PCB cleaning machine, semi-automated wave soldering machine.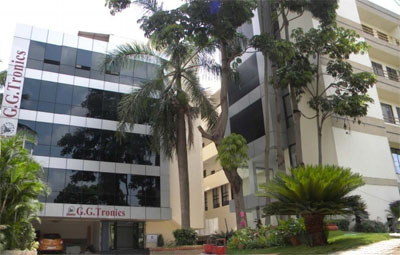 Our testing facility equipped with automated testing of PCB using in-circuit testing machine. In-house ESS facilities such as bump and vibration testing, walk-in dry heat and climatic chamber testing and thermal cycling testing to test our systems for increasing reliability.
We have sheet metal fabrication workshop with a complete set-up of machines and devices to work on sheet metals and aluminum.
Our panel manufacturing facility can handle manufacturing of panels up to 42U, cabinets and chassis in different sizes.
We have highly qualified and talented R&D Engineers who contribute to the design & development of new products for the railway transportation industry with an objective to improve safety, performance & efficiency.
Our verification and validation team performs rigorous testing of new product designs for reliability & safety.
We have a specialized engineering service team who are experts in signaling & telecom designs, documentation of projects related to railway transportation.
Established in 1991
ISO 9001-2015 - Certified
Employee strength of 400 + with 80 professionals in R&D
Specialization in Safety Embedded System Technology
Providing unique solutions in Safety Application Domain with latest Safety Embedded System technology
At G G Tronics meeting challenges is a way of life